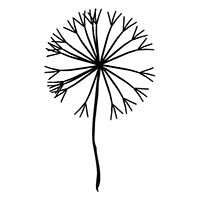 Update – 20 March 2023
Sadly due to the very high level of ongoing spam and hacking attempts – even with the forum closed to new users – we have decided to remove the forum completely. For security and privacy reasons the forum user database has been completely deleted from the server along with the content. 
11 December 2022
The intent now is to move all the useful reference material from the forum to the website before closing the forum completely.
As an online community, our values are kindness, respect, mutual support and collaborative knowledge sharing. Our purpose is to connect with other seed savers and seed saving groups and to share our knowledge and experiences in a way that promotes seed saving and supports others to learn and grow as seed savers.
It's for seed savers but we are particularly focused on sharing knowledge between groups. 
30 November 2022
New registrations to the Australian Seed Savers Forum have been suspended.
This action is being taken because of the extraordinarily large number of spam registrations and attempts to post off-topic material to this site. This has created a large burden for the volunteer administrators of the forum.