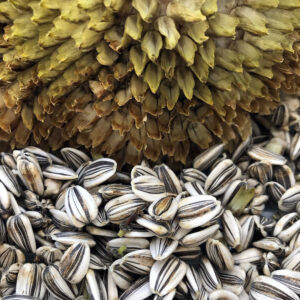 Mid Blue Mountains Seed Savers are a small but keen group of gardeners dedicated to growing as much of our own organic produce as possible, using locally saved seed varieties.
The Mid Blue Mountains Seed Savers are primarily interested in saving and swapping seeds and other propagation material for plants that will grow in the members local area – which covers most of the Blue Mountains to the west of Sydney in NSW.
Since 2003 we have been meeting formally at the Bullaburra Hall as the 'Mid Blue Mountains Seedsavers' to swap information, ideas, recipes, as well as prepare, pack and catalogue our own home grown seeds.
Many of our regular (and irregular) members have been involved in seed saving for many years in a range of capacities – as home gardeners, market gardeners, specialists and generalist enthusiasts.
We are also keeping growing notes and records for propagation and germination and are currently working on a database to make this information more easily publicly available.
We maintain a seed bank that is available for people to peruse and purchase from. These seeds are all grown and saved by members in the local area.
We also sell these seed packets through the local Katoomba based Food Coop.
We cordially invite other food and gardening enthusiasts in the Blue Mountains to come and join us.
We meet approximately 8 times per year on Sunday mornings between 10am and 1pm at the lovely Bullaburra Progress Hall, located at Bullaburra Park on the corner of The Great Western Highway and Noble Street Bullaburra NSW 2784.
You can find out more or contact us though our website or via our Facebook page.
website – https://midbluemountainsseedsavers.org
facebook – https://www.facebook.com/MidBlueMountainsSeedSavers/