---
Description
Botanical name : Pastinaca sativa
Synonyms : 
Common name : Parsnip
---
Summary
Easy/Intermediate/Challenge
Lifecycle: (annual or biennial or perennial)
Pollination: (self, insect, wind, multiple)
Mating system: short description, including flower type (perfect, monoecious, dioecious etc)
Suggested spacing: (Same as for eating production or ?)
Seed specific requirements: (long or short day? Vernalisation? or…whatever)
Isolation distance: recommendation?
Population size: (reasonable guide for variety maintenance)
Seed maturity: short description of when seed can be harvested
Processing method: dry/wet ferment etc.
Expected seed viability: (in years)
---
Images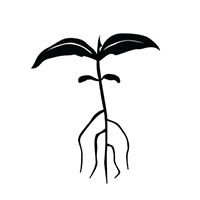 Small image that represents the plant, flowers or fruits and seeds.
Seed
Seedling
Plant at eating stage (if leafy green etc. not fruit)
Plant at flowering
Plant fruit
Harvest time
---
Growing for seed
What do we need to know when growing for seed? Is it the same as growing for eating?
Fuller explanations of the items in the summary box where required. Highlight any particular challenges for this species.
---
Selection
What are we looking for in good seed plants?
How do we identify off types? Shape? Size? Flavour? Colour?
Should we remove plants that are more susceptible to pest or disease from the gene pool?
---
Diseases & Pests (Optional section)
Anything of note for this species and varieties.
---
Harvest
How and when do we harvest for seed?
What are the options for harvesting seed material?
How do we tell when the seed is mature?
Are there post harvest actions that should be taken?
---
Processing
Is post-harvest (after) ripening required or recommended?
How do we separate the seed from the plant material?
What does the seed look like?
Is it wet or dry processed?
How is it done?
Sieved? Winnowed? Fermented?
---
Cultivation
How is it grown?
Sowing dates. Suitable climates. Germination temps etc?
---
History
Any relevant historical info regarding origins, cultivation and other salient details.
---
Uses
How is it used?
How to eat or cook it?
---
Contributors:  Who contributed to this page.
---
Other Resources
Links to other sites and videos that are useful
---
Video
Images